Reduce Your Manual Invoicing Time Down By 80%
Watch how Luminous can help your sales team create and send their B2B invoices in just a few minutes, saving time and money.
The one-step solution to B2B bottlenecks
Grow Your B2B/Wholesale Revenue Through Software and Automation
By automating the way you write quotes and invoices, you will free up your sales team, save invaluable time and energy, and make sales while you sleep.
Seamlessly Integrated and Connected
Seamlessly integrated with Hubspot and Quickbooks so you sales team can do their work from one place. Easily connect to your business's order management, inventory system, or ERP system for a smooth flow of data.
Streamlined and Easy to Use
A clean and easy-to-use interface featuring custom dashboarding and reporting, and a simple yet attractive storefront, with none of the fuss.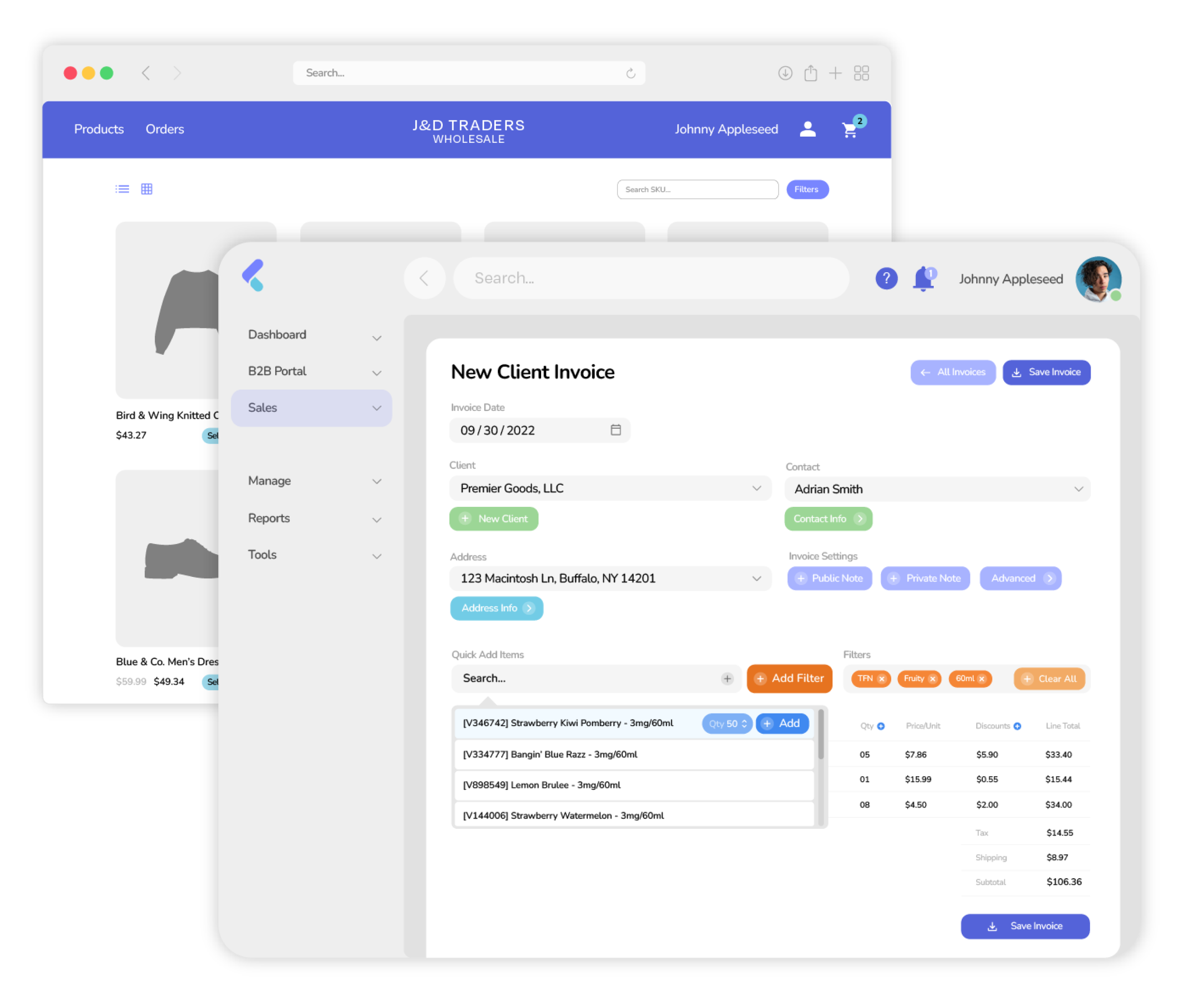 A Whole New Way to Manage Your Wholesale Operations
Luminous Wholesale is an all-in-one platform for optimizing and automating wholesale and B2B transactions for your business. From intelligent invoice automations that save valuable and expensive time, to a streamlined B2B storefront that automates sales, Luminous Wholesale can transform you business's wholesale operation by dramatically cutting costs and growing revenue.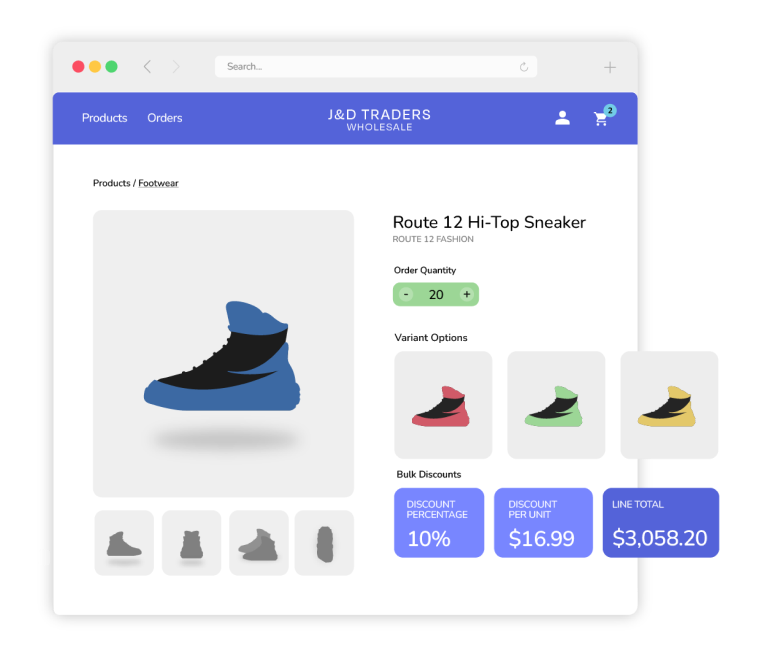 Scale your revenue without scaling your sales team
Enhance profitability and productivity with custom integrations in our wholesale invoicing software. Drive sales without overworking your B2B reps with an easy-to-use customer portal that allows wholesale customers to make purchases without your team lifting a finger. Even better, Luminous Wholesale's customer frontend is linked intuitively with its backend automation tools and integrates seamlessly with your business's ERP system.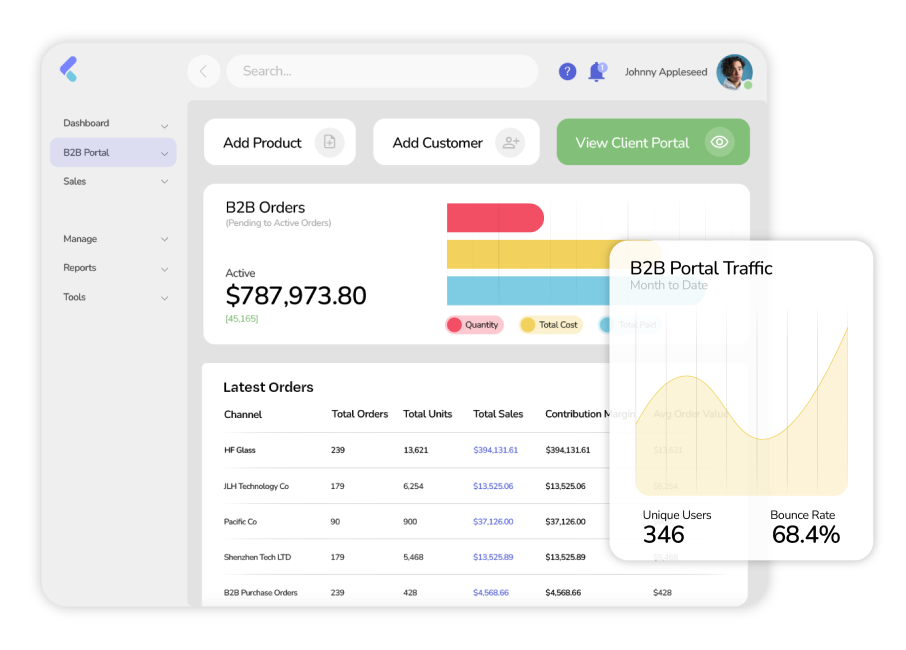 Easy implementation, endless customization
Our dedicated, US-based implementation and customer support team guarantee an implementation process of as little as 3-5 days, and offer consistent follow-up support to make sure your business is thriving. In addition, features like custom dashboarding, intuitive reporting, and seamless integration with your ERP as well as platforms like Quickbooks and Hubspot make Luminous Wholesale your one-step solution to B2B bottlenecks.
Keep all your data in one place
Luminous Wholesale offers a seamless flow of data between Hubspot and Quickbooks, your preferred ERP and shipping platforms, and so much more. Here are just a few of our many custom integrations:
Quickbooks

Shopify

Hubspot

WooCommerce

Amazon

Quickbooks

Shopify

Hubspot

WooCommerce

Amazon
See what Luminous Wholesale can do for you
Try free for 1 month and experience the industry's fastest B2B invoicing system for yourself.
Entry
Book a Demo for Pricing
Up to 1 User
20 invoices and/or sales per month
Advanced
Book a Demo for Pricing
3 users
50 invoices and/or sales per month
Enterprise
Book a Demo for Pricing
Fully-fledged implementation for enterprise-level companies
Reimagine your wholesale operations with Luminous.
Streamline your team's invoicing process using Luminous Wholesale's invoicing software for wholesale business.
You can devote more time to generating business revenue by using an advanced invoicing solution. Write quotes, create invoices, and implement pricing structures with software automation features that assist with managing storefront sales.

Whether a small business or a large enterprise, wholesale invoicing operations can smoothly integrate and connect to your business's ERP system, preferred shipping platforms, and other significant data systems to make the invoicing process easier, faster, and more efficient.