We Make Fulfillment Simple
We don't complicate fulfillment software, we make it easy.
See How Your Warehouse Stacks Up
Most Supply Chain Tools are Overkill
Only pay for what you use
Pick what your warehouse needs
No long-term commitments
See Why Our Customers Choose Luminous
"Luminous has created a platform that has everything I need and is easy to use. The team has been absolutely amazing to work with and I know I can reach out to them for anything and they will respond quickly."
Amanda Bash
Mixhers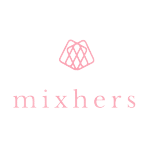 "The team at Luminous are always very quick to help and provide the support needed."
Tanner Gillett
MF9

"We got transparent insight into our inventory levels, implemented competitive RFQ management, our warehouse management was seamless, and we realized massive savings right away. We were able to get back to focusing on growing our company and our brand."
Patrick Glenn
Qualtry

"We started the company a year ago and since we hired the services of Luminous we are much more organized and much more efficient with more time to take care of the sales department. The customer service this company offers us is over the top."
Karina G.
Blaze Vapor