Pain Points
01
Disorganized inventory system
02
Oversold products and surprise stockouts
03
Difficulty managing suppliers
04
Financial losses due to rushed shipments
"Qualtry offers thousands of unique products across multiple ecommerce selling channels, most of which are blanks sourced internationally," Says Patrick Glenn, Qualtry's Chief Operating Officer. "We then will apply a final level of manufacturing by personalizing these products through a number of different production processes before shipping to the customer.
"Due to this level of complexity, as well as our fast growth, our supply chain quickly became very strained. Because perpetual inventory was not managed effectively we were constantly overselling products. Additionally, because we didn't have effective tools to accurately forecast as well as manage our supplier relationships, we were losing tens of thousands of dollars due to emergency air freight shipments that could have been shipped by ocean."
Before implementing Luminous, Qualtry was utilizing a number of different softwares and tools to manage their supply chain with mixed results.
"Between the mess of point solutions, Google Sheets, and miscellaneous tools we were using at the time, we were overwhelmed and lacked uniformity. Luminous has solved these issues for us by being able to effectively manage everything on a single platform that is easy to use. The best part— it actually works!"
Benefits of Luminous
$400k+
After implementing Luminous, Qualtry realized savings of nearly $400,000 in the first year alone.
"Once Qualtry had access to clean data that was seamlessly integrated, we were able to make better and smarter decisions that just became obvious. We got transparent insight into our inventory levels, implemented competitive RFQ management, our warehouse management was seamless, and we realized massive savings right away. We were able to get back to focusing on growing our company and our brand."
Patrick Glenn | Chief Operating Officer, Qualtry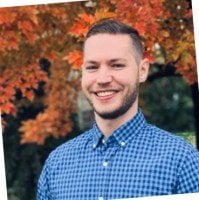 Want to see what Luminous can do for your business?